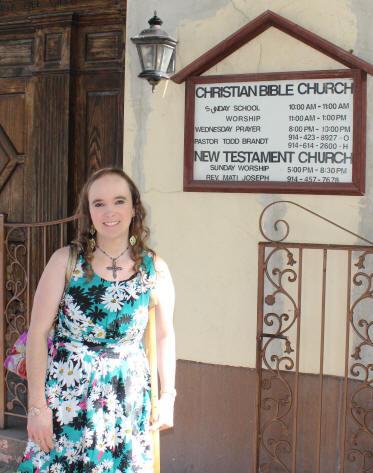 Future Mission Trips
Mark 16:15 says, "'Go into all the world and preach the Gospel to all creation.'" Jennifer takes this scripture to heart. Her heart's desire is to tell others about the love of Jesus Christ. It is her prayer that God will open many more doors for she and her dad to share the Gospel around the world.
Past Mission Trips
Taking the Gospel to Eastern Europe
On June 27, 2018, my Dad and I embarked on an amazing tour of Eastern Europe. I am humbled by the way God opened the door for us to share the love of Jesus Christ in Romania, Bulgaria, Serbia, Croatia, and Hungary. No words can adequately describe the incredible experiences we shared, the gorgeous scenery we encountered, and the wonderful people we met in each of these countries.
Our first stop was Bucharest, Romania, where my Dad and I ministered at a Friday evening women's conference and on Sunday in two different churches. We also had the opportunity to go out into the neighborhood of the church and a public park with the pastor on Saturday. What a privilege to not only invite people to church, but to also pray for them and share the Gospel. The churches in Bucharest have a special place in our hearts. We pray God will open the door for us to return next summer, so we may proclaim the mighty name of Jesus Christ there once again.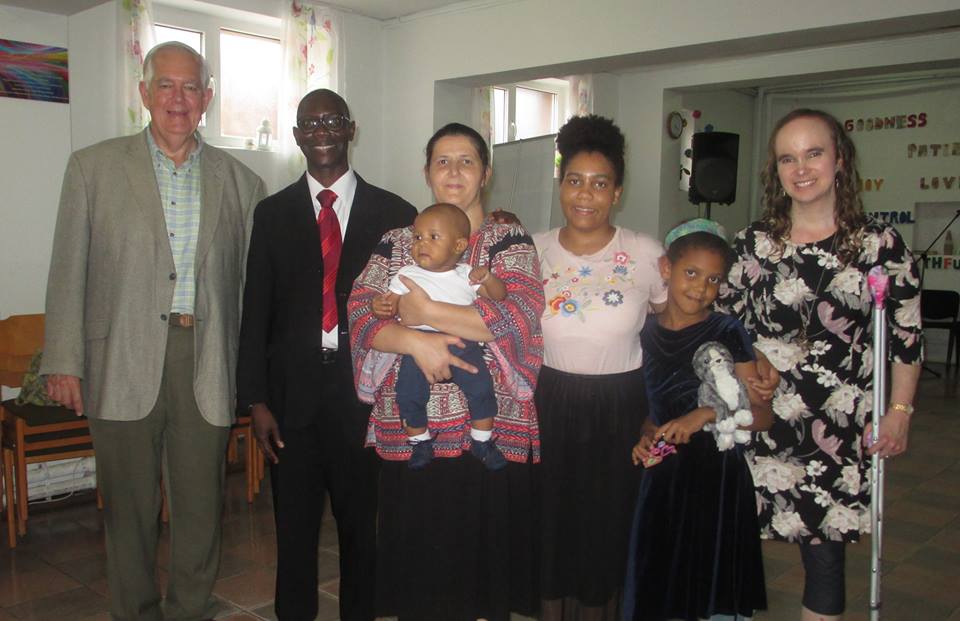 Following our stay in Bucharest, our river cruise sailed through a multitude of historic sites and idyllic landscapes, from the majestic Iron Gates on the Danube River to the vast fields of vibrant sunflowers disappearing over the horizon. Our final destination was Budapest, Hungary, where we ministered a second time at the same church we visited two years ago.
We thank the Lord for His protection throughout our journey. Above all, we pray God will send other individuals to water the seeds we planted along the way. Jesus said, "'Go into all the world and preach the gospel to all creation'" (Mark 16:15 NIV). My Dad and I love to explore new places, but our greatest joy is sharing the Gospel with others. Whether you are on vacation, having dinner at a restaurant, shopping at your local market, or even walking through your very own neighborhood, take time to share the marvelous love of Jesus Christ with everyone you meet!
Jennifer's Reflections on the NYC Worship Project
I have so many memories from the Florida Worship Choir and Orchestra NYC Worship Project... God did some incredible things through our ministry in New York. Lives were changed, both our own lives as well as the lives we touched during our time there. This is just one of many stories I hope to have the privilege of sharing with you. May it encourage you to step out in faith as you realize that life is a mission field in itself.
One lady stopped me in Times Square after the flash mob to ask if I was a Christian. I immediately told her I loved Jesus Christ with all of my heart. She asked me to sing for her. While I love to sing, I don't typically randomly break out in song in public places! This time, I did. I sang the chorus from a song I wrote years ago titled, "There's Sunshine Awaiting You." After I finished singing, she got very serious and thanked me, saying she needed to hear that. We talked for about 30 minutes. We exchanged contact info and I invited her to the concert at Carnegie Hall the next night. She called me after the concert to let me know she came and she was blessed by our ministry.
Sometimes, our ministry is at church. Other times, our ministry is right in front of us, if we only take time to look. It may be at a ball game, a restaurant, on a subway, at work, or even in the midst of the hustle and bustle of Times Square. She was one of 100,000 people within earshot that night. If I had rushed off to dinner, I wouldn't have met her. God knew where I needed to be. He knew that I had another ministry opportunity, if only I would wait for the exact moment to walk by her table.
I truly believe the Lord guides our steps. Follow His direction. Don't miss out on an opportunity to share the love of Jesus Christ with someone. As one Filipino brother in Christ told me at Christian Bible Church in Yonkers, "It's what we're born to do."
Click here to read Jennifer's blog titled, "NYC Worship Project: My First Multi-Day Mission Trip."
Click here to view photos from Jennifer's mission trip!
Click here to view videos from the NYC Worship Project.

Greenfield Children's Home in Roatan, Honduras
Click here to view photos from Jennifer's visit to the Children's Home.